A week after adopting our new puppy, we crammed her in the car for an hour and a half long drive to the coast, made her climb all over this giant hulk of slippery, wet, misshapen, rocking piece of plastic to find her food, and even submitted her to the jarring bellowing monster that is our inboard diesel (see Bella On Board Part 1). After some time had passed and she was slightly better adjusted to us and visits to the boat, we took Bella out for her first sail.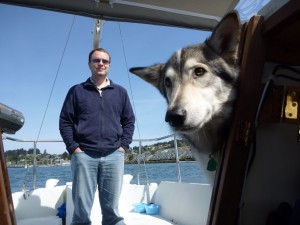 We were visiting the boat on a nice calm weekend and Bella and I, curled up in the v-berth took a brief nap while Jed puttered around on deck to finish the morning chores. Jed was supposed to wake me up to help take the boat out and watch the dog, but when I woke up, Bella had already helped Jed get Quagmire out of the marina and greeted me on deck.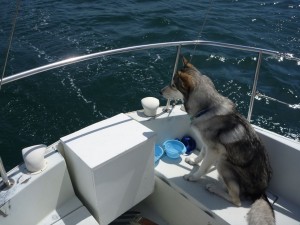 Bella took to sailing right away, and took to relaxing on deck and enjoying the sites like any good cruiser.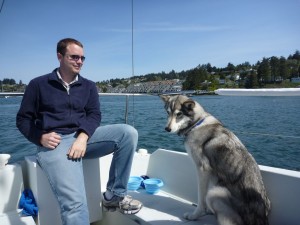 Also like any good cruiser, she wasn't a huge fan of sail changes and kept inquiring about when lunch was going to be served.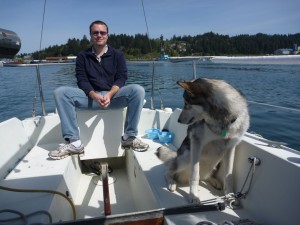 By the end of the day, though, she was already starting to get the hang of things, and even turned out to be a good watch dog to alert us of things like, when, ahem, no one was at the helm.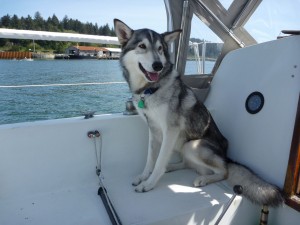 Overall, we are quite satisfied with how well adapted she is and are excited to take her out on some longer overnight trips!