— SOLD —
Lovingly maintained and renovated. This boat has been configured for extended cruising for 2-4 people in the Pacific Northwest. In the 11 years we've owned the boat we've taken trips such as a 2-month circumnavigation of Vancouver Island, numerous trips to the San Juan and Gulf Islands, and cruising up and down the Washington and Oregon coasts. We now live in Oregon with an infant, making frequent use hard and feel it is time the boat found more attentive owners.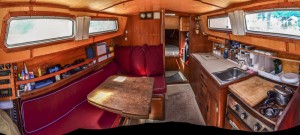 We retrofitted the cabin with insulation, added a forced-air diesel heater, and installed a large dodger to provide a dry and comfortable sailing experience year-round. With these changes we've had fun and comfortable trips to the San Juan Islands in late October and early March–when the anchorages are empty. These, and some of the other improvements, have greatly increased live-aboard comfort for the two times my wife and I unexpectedly spent a couple of months living on the boat in the marina. This boat would make a warm, dry, comfortable live-aboard.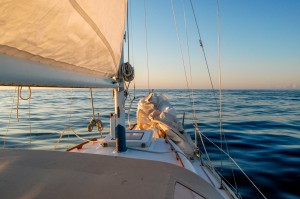 For improved sailing performance:
Cruising Comfort: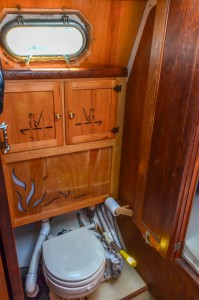 For extended cruising season: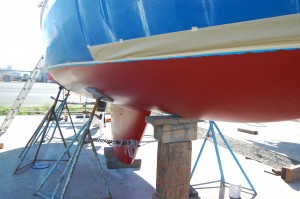 Recent Major Work Includes: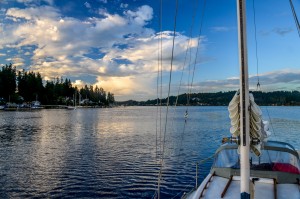 About Cal 29's:
Cal 29's have a fin keel, turn on a dime, and excel in the sailing conditions of the Puget Sound. They are fast, stable, well built, and comfortable. The designer, Bill Lapworth, once declared that the Cal 40 and the Cal 29 were his two favored designs. The Cal 29, which this is, has tiller steering and a large hanging locker in the head. The Cal 2-29 is very similar but has wheel steering and a sink in the head instead of the hanging locker.
Hull Type: Solid Fiberglass, Fin w/spade rudder
Rig Type: Masthead Sloop
LOA: 29.00′ / 8.84m
LWL: 24.00′ / 7.32m
Beam: 9.25′ / 2.82m
Listed SA: 422 ft2 / 39.2 m2
Mast Height from DWL: 41.00′ / 12.50m
Draft 4.50′ / 1.37m
Disp. 8000 lbs./ 3629 kgs.
Ballast: 3350 lbs. / 1520 kgs.
Designer: William Lapworth
For more specs on Cal 29's see: http://sailboatdata.com/viewrecord.asp?CLASS_ID=1065